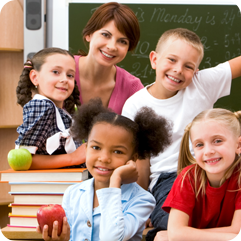 Welcome to Easy Bed Sheet Fundraiser!
Bed Sheet Fundraising for your school, church or non-profit.
Fundraising has always had the same face—cookies, candies, and other products to stuff your pantry, and your face, with. The problems with this are clear: on top of trying to raise funds with products that are generally unnecessary, you have to sell a ton of product to make your fundraising goal. It's easy for people to turn down a box of chocolate bars or cookie dough, but offer them something that they actually need, and you're in business.
Bed sheet fundraising has transformed the industry as the smarter way to raise money. The reason for this is simple: every home needs bed sheets. Plus, the profits per sale are the highest in the industry—up to $20! By providing a quality product that is in high demand, bed sheet fundraising has become the new and better way to raise money.