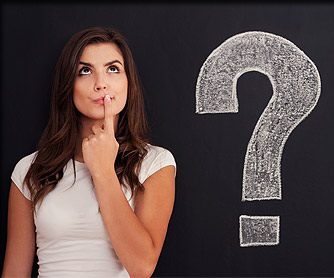 Frequently Asked Questions
Do you have extra pillow cases we can order?
Yes, we sell extra pillow cases in 2-packs. We have 2 individually packaged pillow cases for standard and king size beds available in all 12 colors. They can be purchased by our group for $4.90 per pack. We recommend you sell them for $8.
What if someone wants to exchange a set?
At Easy Bed Sheet Fundraiser, we will exchange any unopened and undamaged set.
What is your return policy?
We will replace damaged or defective sets. Please take a picture of the damaged sheet and email it to your fundraiser leader.
How often can we order?
Through EasyBedSheetFundraiser.com, you can order bed linens as often as you like.
How long does it take to receive an order?
Bed sheet orders are processed and shipped out within 2 business days. However, we are typically able ship within 24-hours of receiving the order confirmation and payment.
Will the sheets fit my mattress?
Fitted sheets have deep pockets to accommodate up to 14-inc mattresses and elastic all around for a secure fit.
What colors do the bed sheets come in?
Our bed sheets come in a variety of different colors: chocolate brown, sage green, eggplant, white, cream, dark cream, camel (gold), aqua blue, burgundy, grey, navy and black.
What comes in the bed sheet set?
Bed sheets through EasyBedSheetFundraiser.com come with 1 fitted sheet, 1 flat sheet, and 2 pillow cases.
What sizes do the sheets come in?
Our linens are available for California King, King, Queen, Full, and Twin-sized beds.
Do you provide any fundraiser marketing materials?
Yes, we will provide you with everything you need to have a successful fundraising program.
How do we order?
Your group representative can order directly with your assigned representative via fax, email, or postal service.
Are there any minimum order requirements?
Yes, with EasyBedSheetFundraiser.com, there is a minimum fundraiser order of 12 bed sets.
Is there any initial investment?
No, we provide everything you need to sell your product. Just pre-sell, collect money, gather and submit your orders, and pay for your cost of the product after receipt of your invoice. However, we do recommend that your group purchases a few sample sets so that your potential clients can see and feel how great our bed sheet sets are!
How soon can our group start?
As soon as you like! Just Contact Us.
Why bed sheets for a fundraiser?
The world of fundraising is seeking an alternative to traditional product selling. A universal product like bed linens is creating a completely new experience for the fundraiser supporter. Our bed sheets will not rot, expire, or break; and they make a wonderful gift for any special occasion. Very rarely do you have the opportunity to support your local organizations and have offered in return an item of authentic use, not to mention luxury.
What are microfiber bed sheets?
Microfiber is a high strength micro-polyester yarn used in the production of many products such as clothing, upholstery, and bed linens. Long-lasting, easily washable, wrinkle resistant, stain-resistant, moisture wicking, breathable, and affordable; the microfiber bed sheet has been extraordinarily popular in today's market.
What makes bed sheet fundraising different from other fundraisers?
EasyBedSheetFundraiser.com offers a quality product that is needed by every household.
There are no upfront investments or minimums.
We provide drastically increased profits per sale, the highest in the fundraising industry.
An organization can reach their goals with much less time and effort, so more concentration
can be placed on the organizations core purpose.
There are no time restrictions associated with our fundraising program… you can start and
stop our program at will.
Product with EasyBedSheetFundraiser.com usually ships within 2 business days from the
placement of an order and receipt of payment.
Our bed sheet product is completely original with little to no competition.