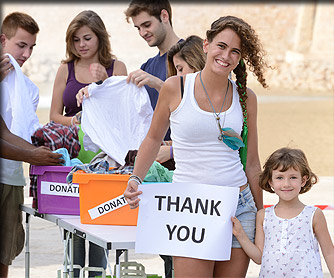 Fundraising 101
Easy Bed Sheet Fundraiser provides you with all the necessary access
to the information you need to make your mark.
Costs and Profit:
Please reach out and contact us for full pricing details.
The suggested retail price is $35-40 per set for all sizes ( California King, King, Queen, Full, and Twin)
Upon receipt of an invoice, please remit payment in full to Trivesta Linens.
Orders will be shipped after payment is received. Payments can be made by check or credit card.
Warranties:
EasyBedSheetFundraiser.com will provide a limited warranty on all products. Any and all manufacturer defects or damages will be replaced immediately. Factory defects and/or damaged sheet sets will be collected by the organization and scheduled to be gathered at completion of the fundraiser. We are here to work with you in order to offer your supporters a positive experience.
Shipping & Receiving:
The tentative delivery date will be 7 to 10 business days from the receipt of payment.
Product will ship via FedEx Ground or Home Delivery with tracking information submitted via FedEx once tendered.
Order Forms: Our most important document.
Have your sellers put their name on their forms and double check their work during a sale. Once you receive all of your completed order forms and make any necessary corrections.
Number your order forms sequentially.
Let us know via phone or email that you are placing an order.
Fax* or email order forms to 888-856-9225 or shippingsheets@gmail.com.
*Please use a cover sheet when faxing, and let us know who you are and how many pages we are to be receiving.
Color Chart:
The color chart is NOT designed as a handout or brochure, so keep them as long as you can.
Make sure you become as familiar as possible with the color chart, as it will only benefit.
We offer our sheet sets in 12 colors, these colors are rendered as accurately as possible.
Returns/Exchanges:
If, after you receive your orders, there is a discrepancy; please let us know via email (so we have a record), and we will follow
up accordingly and get you taken care of. If for whatever reason, your customers do not receive what they purchased, their order
correction will be expedited.
Product Specs:
Set includes: 1-flat sheet, 1-fitted sheet, and 2-pillowcases
Sizes: California King, King, Queen, Full, & Twin (twin includes 1-pillowcase)
Colors: Cream, Dark Cream, Sage, Chocolate brown, Gold, White, Navy, Eggplant, Aqua blue, Gray, Dark Red and Black.
Fitted sheets have deep pockets to accommodate up to 14″ mattresses & elastic all around for a secure fit.
Machine Washable, Wrinkle Resistant: Go straight from your dryer to your bed.
Forms a protective barrier against dust mite allergens
50,000 fibers per square inch
Thread Count and Quality Matter
One of the greatest feelings of ultimate relaxation is settling into your freshly made bed on soft, luxurious sheets. But how do you choose the right bed sheets for your needs? When you look at the label, it may feel as though you're lost in a sea of thread count number confusion, and you don't know what all of it means. But thread count isn't just a marketing gimmick—thread count and quality materials matter.
What is thread count?
The thread count is the number of threads woven together—vertically and horizontally—in one square inch. Anything over a 200-thread count is considered to be higher quality… but sheets with extremely high thread counts may not actually be softer. In fact, they could be a little misleading.
How are 800- and 1200-thread count sheets possible?
Honestly, it isn't possible to fit 1,200 threads into one square inch. But some manufacturers do the math a bit differently. One thread could consist of two to four fibers (plies) twisted together… but the manufacturer could decide that each ply counts as a thread, so the count could be multiplied astronomically. So, a higher thread count doesn't necessarily equal higher quality sheets. Check to see how many plies the threads have. If it is a single-ply… the thread count should be accurate. But if it is a double-ply or more, you may have an inflated thread count on the label. But, a double-ply fabric could be a bit thicker than a single-ply sheet. So, if you prefer your sheets thicker, you may want a higher ply sheet set.
Quality materials matter
High thread count is not the only factor to consider when choosing the right bed sheets; you must also look at the materials used. You should consider a strong, microfiber that is long-lasting, wrinkle resistant, breathable, stain-resistant, and easily washable. Not only do you want to be comfortable in your bed, you want your sheets to be durable and easily maintainable. So, when choosing your bed sheets, don't just look at the thread count… consider the materials as well.
Our program, and your bed sheets
Just like people sell candy, cookies, popcorn, and other such products to raise money for churches, schools, organizations, or others… Easy Bed Sheet Fundraiser's focus is on bed sheets for fundraising. We provide you with top-quality bed sheets at a low price, and allow you to sell them at a profit. Seeing as bed sheets are a necessity to most families (as opposed to goodies and such), we know that this type of fundraising can be substantially more profitable. With our help, you can raise funds for whatever you, or an organization you care about, needs. Check out EasyBedSheetFundraiser.com for all the details!